sustainability driven marketing + graphic design
traffic design is a marketing communication + graphic design agency located in Toronto, Canada. We understand the link between good graphic design and effective, strategic marketing helping our clients develop new marketing programs that allow them to grow their business. Since 1994, traffic marketing + design has been creating marketing collateral that generates business results.
Forest Stewardship Council
featured project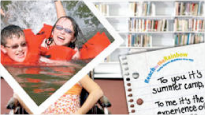 we are indebted to
the creativity and
generosity of the
traffic team...
Jennifer Jeynes,
Reach for the Rainbow